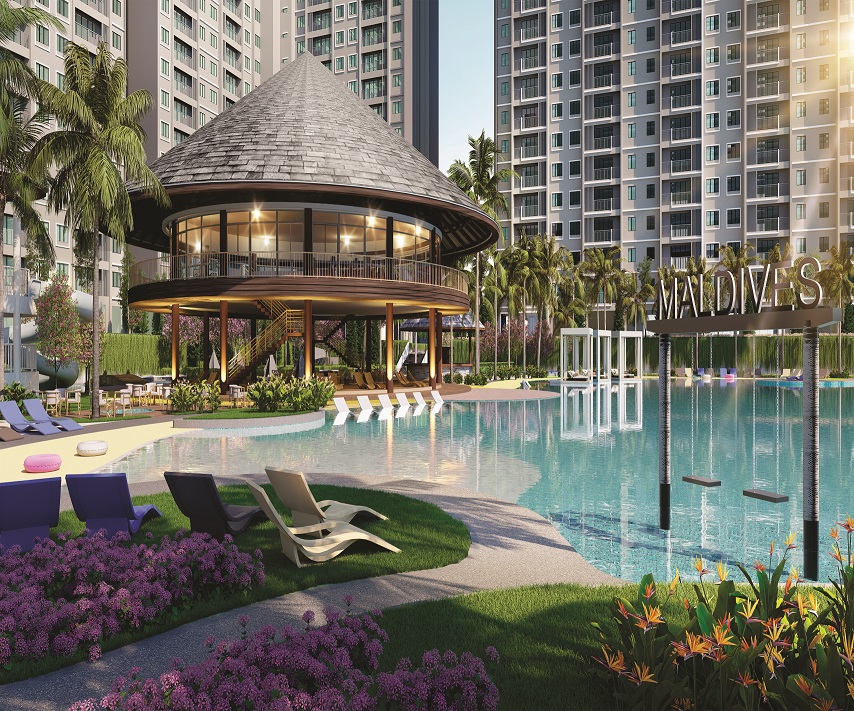 Project: Maldives Residences
Location: Bayan Lepas, Penang
Tenure: Freehold
Magnificence is Magnified Amidst A Tropical Island Paradise
Imagine…
An exquisite enclave specially curated just for you. Where a stunning backdrop brilliantly painted in hues of cerulean splendor forms an unrivalled masterpiece, enveloping you in perpetual bliss. And you'll be able to immerse in an eternal escapade that exhilarates the senses.
At Maldives Residences, this is your reality. Inspired by the enchanting archipelago of Maldives, these homes invite you to bask in resplendent relaxation and embrace the lavish resort-like lifestyle on offer. Splash in shimmering crystal-clear waters and salute a cheery sunny-side-up lifestyle day in and day out. Discover touches of luxury at every nook and cranny. Let your imagination roam free.
Paradise is calling… it's time to own it!
Paradise of Endless Possibilities
Paradise is having everything you desire in one place. Seated in the heart of the rising Ideal City. Maldives Residences is a highly accessible location, well-connected to the rest of Penang and beyond via major thoroughfares and the upcoming LRT station.
If you need to connect to the rest of the world, the two Penang Bridges are only a few minutes away. Taking to the skies is also a breeze, with the Penang International Airport nearby. To cap it off, Maldives Residences is surrounded by an array of urban conveniences, including schools and colleges, clinics and hospitals, banks, markets, hypermarkets and malls.
Tropical paradise AND urban hotspot… now you can enjoy both worlds to the fullest.