Honours Winner of 'The Starter Home Award'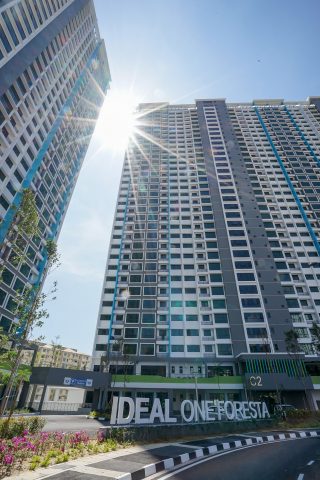 Project: One Foresta
Location: Bayan Lepas, Penang
Tenure: Freehold
I-Condo@ One Foresta, lifestyle inspired homes has never been this affordable.
Affordable homes with comfortable living is NOW within your reach.
Crowned with hill greenery, majestic ocean vistas and the surrounding fresh air, it is located on Penang's prime freehold land. Coupled with versatile facilities for relaxing indoors or severing the thrills of the outdoors to make life complete. At I-Condo, with our expertise and an enviable record in property management both in the residential and commercial, we aim to meet the people's growing affluence and standard of living.
Lush Greeneries | Open Recreational Spaces | Lifestyle Facilities | Contemporary Design | 2 Car Parks | Easy Accessibility | Close Proximity to Public Amenities | 24 Hour Security
900 sq.ft | 3 Bedrooms & 2 Bathrooms
A choice location for easy convenience.
Minutes' drive away from your daily shopping amenities.
Surrounded by an optimum mix of schools, financial institutions and healthcare facilities.
Well connected to the 2nd Penang Bridge, Penang International Airport, the Free Trade Zones and other public infrastructures.